Home Insurance Advice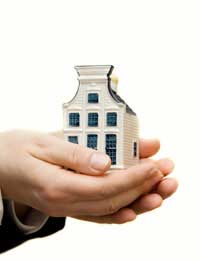 Home insurance offers financial peace of mind for those worried about being a burglary target and a big boost for those that have been the unfortunate victim of one.
If you take a quick glance around your home and roughly estimate the value of all the items surrounding you – from the stereo to the jewellery to the sofa – then it will likely amount to a considerable sum. If all your home contents were stolen in a burglary the financial burden of replacing everything would be formidable – that is unless you had taken out home contents insurance.
Home contents insurance is there to provide reassurance that if your property were to be burgled then it would help get your possessions back and your life back to normal as quickly as possible.
What's Covered by Home Contents Insurance?
A home contents policy essentially covers all the items that you would take with you if you moved – from furniture to kitchen utensils to DVDs. Most policies include loss or damage not only caused by theft but by fire and flooding too. Accidental damage or cover for items that are damaged or lost whilst out of the property, would usually require extra cover.
Getting the Right Level
There is a variety of home insurance cover available, with the areas and level of protection offered varying from policy to policy. To get the right level of house insurance it is worth doing a little investigation and estimation around the home.
Compile a list of each room's contents and work out how much it would cost to replace each item. Add the total costs and make sure the insurance cover limit is adequate.
Check the individual item and total high risk limits for valuable items such as expensive hi-fi equipment and jewellery, because certain items might need extra cover or special insurance.
Consider extra personal possessions cover for those items that you take out of the house, such as a watch, a laptop or an iPod.
Consider accidental damage cover to safeguard against household calamities such as paint splashes or cat claw marks across the wallpaper.
Finding the Right Insurance Provider
Once you have a clearer idea of what kind of policy your home needs, the next step is get quotes from several different insurance providers and then compare the cover and cost.
Different providers will offer discounts based on such factors as:
Being a first time customer.
Not having made a claim for a certain number of years.
Purchasing a contents insurance policy together with a building policy.
Good Security Benefits
Many reputable insurance companies will also reward those householders with good home security system in place or provide a list of the measures that can be taken in order to obtain a cheaper premium. Such recommended security features usually include:
Fitting good quality locks on outside doors.
Fitting key operated lock on the windows.
Marking possessions with the home postcode, and noting the serial numbers of electronic items.
Fitting a burglar alarm from a reputable supplier.
Being a member of a neighbourhood watch scheme
However, to claim under such a discounted policy then the security needs to be in active service. Homes that are not locked up properly or don't have their alarm switched on may not be eligible for claims.
You might also like...