Pretending Someone is Always at Home for Security Purposes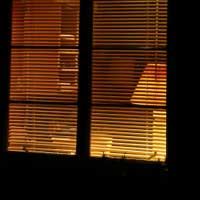 Householders are wise to keep their homes looking occupied even when nobody's at home, since the property showing the least signs of life is often the most attractive to the opportunist burglar's eye.
Faking Home Occupancy
Burglars are not fond of attention and tend to only jump into action when a house is quiet and empty. Therefore an effective way to fend off intruders is to convince them that a home is ever alert and active, even when its occupants are out at work or away on holiday.
There are many different techniques now available to residents to make their house appear occupied to the outside observer, from simple tricks to advanced technological gadgets.
The Simple Tricks
The most basic trick of faking home occupancy is to leave both lights and the radio switched on. This may not be a particularly environmentally friendly solution but many householders swear by its simple, cheap effectiveness.
When choosing which lights to leave on it is important to consider how natural the scene would look from the outside. Leaving every room light on the house would be overkill, and thus suspicious, whilst leaving just the hall light on would appear strange – who spends their entire evening sitting in the hallway?
A natural scene may be where the kitchen light is left on with the radio playing at the back of the house, and a children's bedroom light is left glowing at the front.
Of course this technique can only work when householders absent during the evening or, when just using the radio, during the day. If the radio is left blaring and the lights left burning through the night and into the following morning, then the trick will have the opposite effect – everyone in the street will know that nobody is at home.
Automatic Lights
Technology recognised this flaw in D.I.Y. security lighting and so introduced the world to timed lights, a clever invention that allows householders to program at what time their lights go on and off.
This light timer facility is particularly useful when residents go away on holiday because they can program their lights to make it appear like they are pottering around their house as normal, when in reality they are soaking up the sun on a beach in Barbados.
Radio Plug-In Timer
A plug-in timer is also available for the radio. It is advisable to tune the radio into a station with more talking than music because the human voice is a more effective repellent to the burglar. Radio 4 and the BBC World Service are good quality talk-based stations.
Curtains
Curtains are another tell-tale sign for observers of whether a house is occupied or not. If a householder goes on holiday and leaves all their curtains drawn then it looks normal at night but raises doubts about someone being at home during the day. Conversely if the curtains are left open then they look natural during the daytime but very suspicious at night.
One method of solving this quandary is to leave certain curtains half open and half drawn, and others completely closed. However, this is not an entirely convincing method. Some people give a trusted neighbour a house key and ask them to open and draw the curtains on their behalf.
There is also the electronic alternative, where the curtains and opened and drawn electronically according to a timer program. This is an effective solution but it is an expensive system, and way down the list of necessities for the average householder.
You might also like...
@anytimelocksmiths. Thanks for the tips. All additional suggestions welcome from our readers!
SecuredHome
- 4-Sep-14 @ 11:31 AM
If you have a spare smartphone at home this might solve the problem. I am able to set alarms on my phone for various times of day and choose the radio as the alarm. I simply connect the radio to a portable speaker using a cable. There is also another option which i have seen on ebay called a '"Burglar Intruder Theft Deterrent Home Security Crime Prevention" which simulate a TV, which i also an interesting option.
Anytime Locksmiths
- 3-Sep-14 @ 3:16 PM
@Antcol. Yes this is a problem with modern radios. We've found alarm clock radios work well for this though. Many of them nowadays will let you set from 1 to 3 alarms and most will automatically switch off a certain period after the alarm (from 20 mins to 2 hours).
SecuredHome
- 30-Apr-14 @ 12:46 PM
I do all this, but I am having a problem with putting a radio on a timer. None of the modern radios I have seen will switch on just because the electricity is turned on. You also have to press the 'On' button on the radio, which cant be done remotely. I do have a n old radio which I am using but suspect it will give up the ghost soon. Anyone have any other ideas how to play sound on a time switch.
Antcol
- 29-Apr-14 @ 3:39 PM