The Bogus Official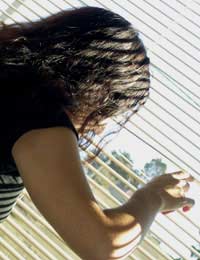 It is important to understand the traits of the bogus official distraction burglar so that if one ever makes an appearance on your doorstep, you are ready for them.
The Most Popular Distraction Burglar
Perhaps the most common breed of distraction burglar is the bogus official, a character that has proven to be more convincing to residents than, say, the bogus workman or trader. Whereas the workman and dealer are private enterprises working for their own interests, the official is a public servant, just out following orders for the greater good of the community. Or so you are meant to think.
A bogus official might appear in the guise of a water board representative, calling round to repair a leak or test water pressure, or as an electricity or gas man sent to log the meter reading. Victims let these con artists in their home because they daren't obstruct an official operation - they might get into trouble, and at the end of the day it's for their benefit, surely?
Easy Prevention
Bogus officials might be the most common and convincing of distraction burglars but they are also the easiest to prevent.
Unlike with doorstep tradesmen or workmen, there is no need to ask yourself whether they are genuine are not. Basically if you are not aware of their visit beforehand then they are likely fakes. Officials sent by the water, gas or electricity boards will not 'cold call' and will always send a letter of appointment before paying a visit, unless they are calling to check a meter reading.
Nevertheless it is very rare for such a representative to call round to carry out impromptu maintenance work – such as the repair of a dodgy water pipe - even in an emergency.
Meter Readings
If a genuine official from the gas or electricity board calls round to check the meter reading then they will expect you to inspect their identity before letting them in. All representatives should carry an identity card showing their name and a recent colour photograph.
If you are still in doubt then you could ring up the organisation to check the caller is authentic – identity cards should all feature a telephone number that can be called for verification - or alternatively you could join a special password scheme.
The Password Scheme
Most reputable energy and water organisations will offer their customers entry into a free password scheme, set up for their protection against bogus callers. Members choose a secure password, which the caller must quote before being allowed entry into their home.
National Cold Calling Protocol
Most trustworthy utility companies will also have signed up to the National Cold Calling Protocol, a set of official guidelines set up in 2002 that all cold-callers must adhere to in the interests of resident safety.
As part of the initiative cold-calling utility staff must:
Supply the householder with an identification card for examination – with Braille and large print versions always available.
Explain the purpose of the visit and how the resident can verify the authenticity of the visit.
Inform the householder of the appointment beforehand whenever possible.
If a utilities representative does not comply with the protocol then the householder has every right to tell them to write and make future appointment, and then shut and lock the door in front of them.
Ultimately it takes a few minutes to verify a visitor's identification, whereas it could take years to get over the trauma of being a victim of a bogus official.
You might also like...
If you're in this position - sometimes it's easy to forget and just trust that the number they give you to ring is the genuine one. Many sophisticated bogus scammers like this - even arrange for the phone to be answered with the correct name. Lock the door and look up the number on the internet or local directory to phone and verify the identity. DOn't just trust the number on the card
Sometimes
- 28-May-12 @ 7:49 PM