Advice for Victims of Home Crime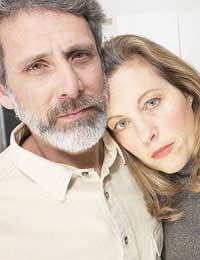 If you are unfortunate enough to be a victim of home burglary then there are steps to take to ease the effects and make sure that it doesn't happen again.
The Trauma of being a Victim
Being a victim is the hardest way to discover the vulnerabilities of your home security. For many people it is only then they properly understand both the traumatic mental and physical effects that come with being burgled. And unfortunately for many it is also the time when they fully realise the importance of defending their home.
It is important to learn from the experience and use it to help make sure that it doesn't happen again.
First Response
Although feeling of anger and distress are natural responses to discovering the burglary of your home, it is important to try to keep calm.
Your immediate response should be to contact the police and wait for a visit from an officer. In the meantime it is crucial not to touch or move anything in the property, in case you might be inadvertently be damaging evidence that could be used to catch the perpetrator.
Helping the Police
Whilst waiting for the police to arrive the next step should be to check whether any bank or credit cards have been stolen, and if then to inform the providers of the theft.
To aid the police in their investigation, it is worth using this time to compile a list of the stolen items, including, if possible, any relevant serial numbers.
Role of the Visiting Officer
When the crime officer arrives at your home they should perform a careful investigation, recording all details such as a list of the items stolen. In this study they will consider whether the burglary warrants a forensic examination. If appropriate then an officer will conduct a thorough search for scientific evidence such as footprints, blood, fibres and fingerprints.
The visiting officer will provide information regarding victim support and home security, as well as a reference number from the burglary report.
Contacting your Insurance Company
The next stage is to contact your insurance company and inform them of the situation. You will likely have to make a claim, and will be advised on the all information you need to provide to process the claim efficiently. If the claim is expected to be particularly high then it is worth considering consulting a chartered loss adjuster for impartial advice.
Victim Support
Although friends and family, as well as the police, will help you through this difficult period it is worth being aware that specialist counselling and practical advice is on offer as part of your local Victim Support scheme. The visiting police officer will happily put in contact with the local support co-ordinator.
Victim Support is a volunteer organisation set up to help the victims of crime. As well as providing someone to talk to, the service can help with insurance and compensation claims and in offering moral support during identification and court actions.
Recovering Lost Items
To aid the police in their efforts to recover your property it is always worth paying a visit to any local second-hand shops, jewellers or pawn shops in off chance they have unknowingly purchased good stolen from your home. If you manage to find an item you recognise as your own then be sure to inform both the dealer and the police as soon as possible.
Moving On
It is important that once you've taken all the response action you accept the burglary as an unfortunate event and learn to move on. By all means use the experience to help improve the security of your home but don't let it rule your future home life.
You might also like...