Seeking More Advice on Crime Prevention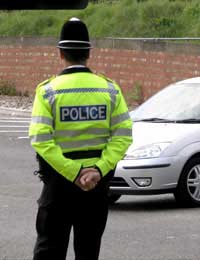 If you are seeking more information and advice regarding home security and crime prevention then there is a variety of organisations willing to help you with your needs.
Your Local Crime Prevention Officer
Although every police officer is concerned with crime prevention, each branch has a designated Crime Prevention Officer (CPO) whose role it is provide the public with help and advice in fighting crime in their community.
Your local CPO is available over the telephone or for personal home visit, to offer free, impartial and professional advice regarding home security. As well as advice on alarms and locks, many CPOs will offer to look over your home and recommend ways in which you can improve the security. This can be a popular service and so some branches offer people special information packs to enable them to check their property themselves.
Internet Advice
The internet is now a major force in helping residents fight crime, and there are a great many websites offering valuable impartial advice. Some recommended sites include www.crimereduction.gov.uk and www.homeoffice.gov.uk and the police site www.securedbydesign.com. In addition to these, each regional police force usually offers their own localised advice on home security.
Crimestoppers
For those people eager to help crack crime in their area, but unwilling to get involved in a police investigation, Crimestoppers provides a vital service.
This independent charity organisation maintains a free telephone number to enable citizens to help prevent and solve crimes that affect them and their local community by making calls anonymously.
The organisation was first set up in the U.S. state of New Mexico in 1976, after a particular murder case revealed that the public were reluctant to give evidence in crime investigations out of both fear and apathy. The fledgling Crimestoppers incited citizen involvement by offering cash rewards and anonymity.
The UK branch of Crimestoppers is major force is solving crimes in this country. At the time of writing, the last year has seen over 5,000 criminals arrested with the aid of information provided by anonymous callers.
Victim Support
If you are unfortunate to be the victim of a crime, then the volunteer organisation Victim Support is on hand to assist your recovery by offering information and emotional support.
Victims looking for one-to-one advice and talk, can call the Victim Support line in confidence and anonymously. You can end the conversation at any point and do not even need to have reported the crime. Information is also available by letter and email.
Victim Support is not just about consoling but about helping people put their lives back together. It offers practical help and information regarding aspects such as replacing or repairing property, claiming for compensation, putting in an insurance claim and even guiding you through the criminal justice system.
Since its founding in 1974, the charity organisation has been supporting victims of crime, and working to promote and advance the rights of victims and witnesses.
Good Samaritans
If you just need somebody to talk to and it is outside of the Victim Support operating hours then the Samaritans offer a valuable service. Whilst not versed in the practicalities of home security and crime, they are always available to help those that are emotionally vulnerable.
You might also like...
Hello, I would like to seek advice please on the below incident at a privately run nursery. My 3 year old had an accident at the nursery which got his thumb crushed in a gate at their garden. We were called to the Nursery and asked to head to A&E with an accident report which had all the wrong info about the accident as it stated left thumb but actually was right one. Had no mention of the medication given. The injury was really deep and bad and an Xray was done but no facture found. The wound was cleaned and dressed and was called for weekly review, but it got worsen after 3 weeks and had to undergo surgery to get the nail plate removed and found a hair crack too (which got missed in the first place). Few things as I think the nursery was atfault: 1. Gate wasn't child proofed even though it was mentioned in their risk assessment 2. Understaffed or the child was left unattended/unsupervised at a gate which was firstly not child proofed and secondly was identified as risky. 3. Wrong accident report, incomplete info. Please suggest what is that I can do moving forward: 1. Move the child off the place? 2. Complain to the council/Ofset/ any other governing body? 3. Seek Legal advice? 4. Claim compensation? It has being really tough for us to go through all the trauma which could have been easily prevented and could have saved a poor child from all the pain he's going through.