The Victims of Distraction Burglaries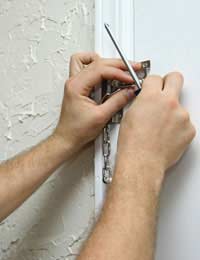 Although elderly residents are much less likely to be victims of burglary than any other age group, they are more likely than anyone else to be the victims of distraction burglary.
A Cowardly and Deplorable Crime
There aren't many more morally reprehensible individuals are the distraction burglar. Even in the sordid underbelly of the criminal world, their crimes are scorned as base and cowardly acts. Its operators are not out to snatch their prizes using technique and brute force, they just want an easy ride, and are prepared to sink to the level of deceiving the most vulnerable members of the society out of the little money they have.
Distraction burglary is so named because the method of entry is by diversion and trickery and not force. Burglars typically pose as officials, such as a council worker or policeman, or tradesmen, in order to gain access to the house. They might also keep the resident talking on the front doorstep whilst an accomplice enters via the back.
The Average Victim
Of the average 14,000 distraction burglaries reported every year, the classic victim tends to be an elderly female resident who lives on their own. Statistics show that:
77% of distraction burglary victims were female
74% of victims lived on their own.
12% lived in sheltered accommodation.
The victim's average age was 78.
The main target groups tend to be more believing of unexpected and unfamiliar callers because they typically receive more visits from professional carers than from friends. Older people are generally more trusting and so would be less questioning of a stranger's false ID claims and less suspicious of people on the whole.
Reporting Bogus Callers
The average yearly incident figure of 14,000 is misleading, and likely much lower than the actual number. This is because distraction burglary is one of the most underreported crimes in the UK. The various reasons why victims don't report an incident include embarrassment, fear, the belief that reporting crimes is waste of time and because they are unaware that they actually are a victim.
The Traumatic Effects
It is widely thought that distraction burglary can have worse psychological impact on its victims than normal burglary, despite the stolen haul typically being less. This is because whereas normal house robbery is often a silent and anonymous crime, distraction burglary involves deception and the victim being confronted by the perpetrator.
Victims of distraction burglary can be traumatised by the experience. This invasion of their home sanctuary shatters peace of mind and makes people feel distressed and vulnerable. Women in particular have reported problems sleeping, fear and tearfulness. With victims of distraction burglary being largely elderly it is also believed to have perturbing impact on health.
Studies have shown that elderly victims of distraction burglary are more than twice as likely to suffer a decline in health than those not burgled.
Risk Factors
Contrary to popular belief, one study found that target houses for distraction burglary were more likely to be chosen for the appearance, security and location than the owner's vulnerability.
Target houses tend to be those that look neglected and are surrounded by homes in similarly poor condition. Bogus callers are after all not after expensive consumer items but small cash sums, such as pension money.
A house is believed to be at greater risk if its front door is not visible to the street or to neighbours.
You might also like...