Who can Help in a Flood?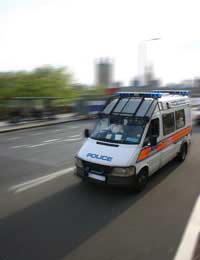 When a severe flood strikes it affects everyone in its path, but fortunately being such a public threat means there are as many people on hand to offer help.
Flood Aid Services
In being a natural disaster, flooding doesn't single out one individual for ill fortune, but indiscriminately hits whole communities, villages and even towns. However, in being such a public threat, the victims and potential victims of flooding are well supplied with aid from a host of different people and services.
Compile an Emergency Number List
A key ingredient to your flood kit is the emergency phone number list. Any number that could prove vital in a flood situation should be compiled in a list during your 'emergency flood plan' research and preparation.
Remember flooding is an unusual type of crisis in that the three emergency relief services are not the sole saviours. Your phone number list should therefore include contacts like the Environment Agency Floodline, the local authority emergency helpline, your insurance company's 24 hour service (along with your policy number) as well your friends and neighbours.
In preparing for all potential future eventualities it is also worth including recovery numbers, such as those of a local plumber, doctor's surgery and electrician. The number list need not only be restricted to telephone digits but also include meter numbers and the frequency for the local radio news and weather service, as these may well come in handy.
Your Friends and Neighbours
In being an all-consuming catastrophe, it can unite its communities of victims so that no one is left to struggle through the ordeal alone. Therefore once you have carried out your emergency flood plan and prepared the best you can then don't forget to offer help to any neighbours or friends in the area.
For help and advice from people who have already experienced the devastation of a flood and are willing to offer their help and safety advice, there is the National Flood Forum. This is a community based network of citizens who will, for example, provide details on where to find flood protection products or help with insurance questions. They are available both online and over the telephone.
The Environment Agency and the Floodline
In being the leading public body for the protection of the environment in England and Wales, the Environment Agency plays a crucial role in warning the public about the risk of flooding, and in helping to reduce the likelihood of it happening.
In addition to providing valuable advice about what to do before, during and after a flood, the agency operates the Floodine 0845 988 1188 - where you can listen to local flood warning information or speak to an operator - and Floodline Warnings Direct. This free service provides flood warnings direct to your telephone, mobile, fax or pager, and for anyone in a risk area is a vital tool in combating this environmental danger.
Floodline is also available to those north of the border via the Scottish Environment Protection Agency (SEPA).
The Role of the Local Authorities
During severe flooding local authorities work with the police, fire and rescue services and Environment Agency in coordinating the response measures. They also play an important role in managing the road closures, local service disruptions and dealing with problems caused by drain and sewer overflow.
The local authorities offer direct assistance to the public by providing local advice about the situation and in setting up evacuation centres and temporary accommodation for those who have been forced to abandon their home.
The Emergency Services
The police may also help with the co-ordination of the emergency services during a flood emergency. In addition they will, if necessary, also help with the evacuation of people from their properties.
The fire and rescue services are largely responsible for saving lives, although they may also be on hand to help pump out flood water.
Weather and Travel Information
If flooding is less a threat to your property but your local travel plans then the Met Office provides comprehensive regional weather updates, whilst the Highways Agency is on hand to provide traffic information. Wales has its own road overview service in Traffic Wales.
You might also like...