About Our Site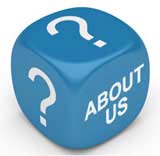 SecuredHome was formed to offer a unique reference point on comprehensive advice on home security and home safety.
Not simply the place in which you live, the home is somewhere safe and secure to take refuge from the world outside. It is something we all need for peace of mind. The importance of security is therefore more than simply a matter of protecting your property and worldly goods, but defending the sanctuary of home.
If a house is burgled, expensive items like the TV or computer can usually be easily replaced, but the feeling of home will have been shattered, and prove much harder to restore. The SecuredHome is a unique online resource set up to offer guidance on helping preserve your inner sanctum before it's too late.
With an engaging combination of advice, facts and features, this comprehensive guide touches on all aspects of home security that you need to be aware of, from burglar alarms and insurance to doorstep villains, identity theft and flooding risks.
Unlike a lot of coverage about the dangers in the home, SecuredHome doesn't use scare stories to instil fear in its readers, but instead offers a balanced and rational voice that aims to promote peace of mind through knowledge. Hopefully it will help improve quality of life by enabling you to go about day to day life free from worries about home security.

Related Articles in the 'Site Information' Category...