How to Choose an Alarm Company for Your Home Alarm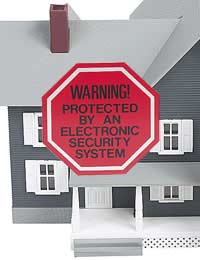 Considering the function of a home alarm system is to protect you, your family and your property, it has quite a responsibility. Therefore choosing the company with which to entrust the service is a decision that should be taken with due care and caution.
Shopping Around
As with any major purchase it is foolhardy to jump at the first alarm company that crosses your path. Such serious investment demands serious research. Therefore in order to root out the best deal from a reputable service provider it is wise to first browse around and not commit yourself. Before making a decision you should have written quotations from at least three different alarm companies.
Research Questions
The potential alarm installers should also be subjected to certain research questions.
Firstly, are the company credentials are legitimate? It would hardly be very reassuring to have a crooked organisation taking care of your home security. Do they have a valid address and appropriate security experience? If the company itself is legitimate then is their representative similarly above board and do they have proof of identity?
Secondly, does the quote show that the alarm installation would comply with British Standard 4737, BS 6799 for wire free alarms or the European Standard EN50131-1?
Does the alarm contract include the standard 24 hours call-out service and, if type A, emergency attendance within 4 hours?
Official Recommendation – Type A and B Alarms
As a further question relating to A type alarms, is the company accountable to an independent inspection review and if so by which group?
The police will only respond to remote signal alarms (type A) fitted by companies whose business has been inspected by an independent Inspectorate organisation. The four Inspectorates are the National Approval Council for Security Systems (NACOSS), the Security Systems and Alarm Inspection Board (SSAIB), Alarm Inspectorate Security Council (AISC) and Integrity 2000.
There are no such bodies overseeing type B alarm companies, although seen as most companies manage both types, you can still opt for an Inspectorate approved service provider.
Before Signing
Before signing an installation contract be sure to review it carefully, checking all the appropriate details. Important points include whether you will own the alarm system or will it be rented, the full costs due and whether it will be maintained as part of the deal.
Seeking Advice and Recommendations
For further assistance in choosing an alarm company then it is advisable to speak to your insurance company about what they would recommend.
If you are not even certain that an alarm system is for you then a crime prevention officer will usually be on hand at a local police station to offer impartial advice.
Home Security Review
Before even going out looking for a home alarm company, it might be worth first carrying out a home security system review. This largely involves assessing local crime data and advice obtained from the neighbourhood watch, local crime prevention officer and insurance company. This will help you determine the exact level of protection required, and thereby stop unnecessary expenditure on equipment you don't need.
You might also like...