The Money Britons Waste on Home Insurance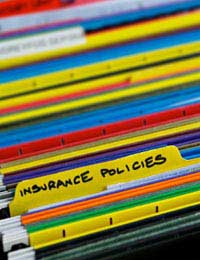 Although home insurance is a necessity for British homeowners, it doesn't necessarily need to be so expensive. Research suggests we waste more than £500 million a year from spending too much insuring our homes.
Home Insurance Wastage
In this age of internet, where businesses frantically compete for your cash and comparison sites help choose where you spend it, shopping around for the best deal may seem like a given. However, shopper savvy doesn't seem to have caught on in the area of home insurance. A recent survey found that 70% of home insurance customers – around 11.7 million people – only get one quote when sorting out their cover.
This wouldn't be so significant if home insurance prices were fairly standard but the cost of one type of cover can vary wildly from provider to provider. What this has meant is that those millions of Brits reluctant to shop around for their policy are effectively throwing money away. Research by Your Money, in conjunction with Confused.com, has found that this equates to annual £508 million – equivalent to £180 per household - going down the drain or, in reality, into your insurers' pockets.
Use Comparison Websites
Consumers are encouraged to view financial services in the same way they would their regular retail shopping. If you buy a new computer or a new suit then you naturally consider both quality and price of your potential options, and the same mindset should be adopted when buying home insurance. Comparison websites offer customers a means to find the most competitive deal available on home insurance.
If you are concerned about the security implications of entering your personal details online then an effective means of checking whether a website is secure or not, is to look to see if the domain name begins with 'https' rather than the standard http. The former denotes a site with web security, where the latter might not be protected. Nevertheless, you should only choose established and recommended websites.
Loyalty Does Not Pay
It is not simply a case of being more careful what deal you choose when first buying cover for your home and contents. A large part of that wasted £508 million leaks away when customers then sit back and remain with the same insurer, absorbing price hikes each year, whilst cheaper alternatives come and go unnoticed.
In home insurance loyalty does not pay. The faithfulness – or inertia - of existing customers is simply taken advantage of, whilst it is the new customers that get rewarded. You may have been with the same insurer for over a decade and never made a claim, but a new customer could come in and snap up the same policy at a considerably better rate. Loyalty to an insurer is only rewarded with annual charge increases.
Insurers defend their practice by saying that the introductory discounts offered to new customers are merely one-off incentives that only apply for one year. The increased premiums customers pay in subsequent years are not overpriced but a better reflection of a fair policy price without incentives.
Review and Renew Policies
What this means is that there is nothing to stop a customer taking advantage of an introductory discount and then after a year weighing up alternative options elsewhere. In fact this practice of regularly reviewing and renewing policies to ensure the price they are paying is competitive is what experts recommend.
You don't necessarily need to defect to a new insurance company. It is not unusual for customers faced with inflated renewal quotes to cancel their policy and look around for a better deal only to then reapply with the same insurer at a much more competitive introductory rate.
Regularly reviewing your policy also has the added benefit of encouraging you to check whether you are sufficiently protected. What with birthdays, Christmas, and house alterations, it is easy for your policy to become outdated and not offer adequate coverage for your contents.
You might also like...