How Your Postcode Can Affect Your Insurance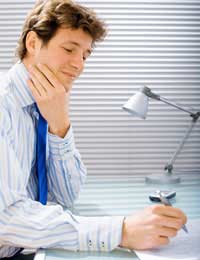 Although originally introduced to improve the efficiency of post delivery, postcodes are now used to determine how much you pay for your home insurance.
Popular Use of Postal Codes
Few homeowners are aware to extent by which they are branded for better or worse by their postcode, or more specifically the postcode sector - that is the code minus the last two letters.
You might be aware of a postcode being used to highlight the desirability or undesirability of certain residential areas, particularly in the capital where such an imprecise tool as a postcode can be the difference of tens of thousands of pounds on a property's value. But your postcode is also used as an identity assessment tool by all manner of institutions - everything from the junk mail that clogs up our letterbox to the insurance premiums we face is determined by our postcode sector.
Postcode Use in Home Insurance
Postcodes are a valuable tool for home insurers because they enable them to quickly ascertain your property's risk level when calculating both buildings insurance and contents insurance.
Insurers rate each postcode sector according to a list of risk factors. For buildings insurance these include the risk of flooding, subsidence or storm damage. For contents insurance, the chief risk is burglary, which cost insurers the most over the average year.
Insurers use such data as past claim histories, crime figures and flood maps to determine how these factors actually affect insurance rates.
The Most and Least Expensive Areas for Home Insurance
Based on these risk factors, West Norwood in south London, enjoys the dubious accolade of being the most expensive area in the UK for home insurance. This is because its higher than average threats of burglary, flooding and subsidence make it a perfect risk combination. Outside of the capital, Anfield in Liverpool, and the Lancashire town of Bacup top the table for the highest insurance premiums.
The unfortunate residents of these three places pay up to three times as much as those living in the cheapest areas, which include Barnstaple in Devon, Stonehaven in Aberdeenshire and Meifod in Mid-Wales. London homes in general are the most expensive to insure, with those in Kincardineshire, East Anglia and Powys being among the cheapest.
Unfair System
Although postcodes were first introduced to help improve the accuracy and efficiency of postal deliveries, their precision in assessing the insurance risk of a property is somewhat less effective, and as a result can often be deemed rather unfair. As our postcode sector is shared by thousands of homes, an insurance risk that affects certain homes might not necessarily affect them all.
For instance, one postcode sector might include properties both situated in a flood plain and safely atop a hill, but although the latter are at no risk of flood damage, they will nevertheless be forced to pay the higher insurance premiums prompted by the flood threat within their postal district.
Besides flood risk, another common factor that blights postal sectors is high subsidence risk. If your home is situated within an area occupied by poorly built houses - such as certain Victorian properties built with little or no foundations - you will have to carry the burden of your neighbours by stumping up a higher insurance premium.
Prisoner of Your own Postcode
If you are paying over the odds because of a high risk postcode then what can you do? Short of moving home, or vainly crossing your fingers in the hope that insurers improve the accuracy of their criteria, there is simply nothing you can do.
You might also like...