Identity Theft: Frequently Asked Questions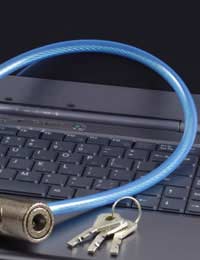 Keeping your identity secure is becoming increasingly important; if a fraudster gets hold of personal data they can access bank accounts, run up debts, launder money, carry out benefit fraud and even create fake passports or birth certificates in your name.
Therefore to help keep your identify safe, we present answers to some frequently asked questions about identity theft.
How Can Your Identity be Stolen?
The easiest way is to be robbed of your credit card. The thief can use this to go on a shopping spree until you report it lost and it is cancelled. However, their value is not limited to that - they can then use the card as identification to apply for a variety of things in your name.
Another popular target for identity thieves is the dustbin, in which they can often find discarded credit cards or bank statements that can be used to commit fraud. The Internet is also becoming an increasingly popular means to trick people into giving out sensitive financial data, such as bank log-in details.
What Does an Identity Thief Want With My Identity?
By using your personal information to pretend to be you, the identity thief can do all sorts of things on your behalf: apply for credit cards; open bank accounts; obtain loans; run up shopping debts; apply for a driving licence; passport; mobile phone contract; benefits; they can do all this in your name and without your knowledge.
How Do I Know Somebody Isn't Using My Identity for Illicit Purposes Right Now?
There are numerous tell-tale signs that should set alarm bells ringing; your regular bank statements stop turning up in the post, you notice strange entries on your credit file or bank statements, important documents go missing, you are being chased for an outstanding debt you have no knowledge of and you apply for benefits but are told you are already claiming.
How Can I Keep My Identity Safe?
If you exercise a responsible and cautious attitude towards the safe keeping of your important personal data then you are unlikely to become a victim.
Carelessly throwing away personal information is an easy way to become a target for identity thieves. All documents containing personal data and financial transactions should be ripped up or shredded before they are discarded.
Important documents and financial records that you want to keep should be filed and locked away. The most valuable paperwork, such as title deeds or share certificates, are best kept in a safe, at a bank or at a solicitor's office.
Protecting yourself also includes taking care when giving out personal information, such as when shopping online or when asked for financial details by your bank.
Why Should I Be Cautious if My Bank Asks Me for My Personal Details?
It might be a criminal posing as your bank. A disturbing new form of identity theft has emerged in recent years known as 'phishing'. This is a scam where fraudsters send bogus emails to people purporting to be from their official institutions, such as a bank or credit card provider, in order to get them to divulge log-in details.
If a customer falls for the scam then the criminals can gain access to their bank account or use it for money laundering.
The scam is not limited to emails, telephone cold calls claiming to be from a bank are another way for fraudsters to try to trick people into giving up their log-in details.
How Can I Protect Myself from Phishing?
It is vital to remember that genuine banks never ask customers for their log-in or passwords details via email or telephone. If you are you in any doubt about an email or call claiming to be from your bank then contact them directly yourself.
Are There Any Special Measures I Should Take When Moving Home?
Yes. Moving home is an easy way to lose track of important personal information, and let it fall into the wrong hands. People are advised to inform all appropriate organisations about the change of address in advance.
It is also recommended to register with the Mailing Preference Service as an effective way to cut down on unsolicited mail and thereby reduce the chances of fraudsters intercepting your valuable data.
What Should I Do If I Am a Victim?
Act fast and notify the appropriate institution of the fraud, such as your credit provider. You should also report it as a crime to the police and request a crime number. It is strongly advised that you keep a record of everything because the process of recovering from identity theft can be a long and complex procedure.
You might also like...