Finding Bargain Properties During a Economic Downturn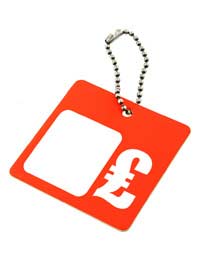 A time in which the UK property market is shrouded in gloom may not seem the best point at which to go property hunting, but there are bargains to be snapped up.
Buy Bargains in a Failing Economy
Boom time may be a marvellous time to be a property owner – watching your home investment inflate far beyond its true value – but it's not a good time to be short on funds and looking to buy. Bargains – or at least relative bargains – tend to creep out into the market during periods of downturn and disarray, when agents are dropping prices, auctioneers are setting lower reserves and property confidence is in a slump.
First Time Buyer Boom
One of the highs of a downturn is the window of opportunities that open up for the first time buyer. The property boom, which finally ended in autumn 2007, meant new buyers were faced with financially crippling leap up to the first rung of the property ladder.
The advice for first time buyers – or anyone willing to take a risk by buying – is not to overstretch your finances, and make sure you are protected from negative equity by saving up a healthy deposit. It is also important to focus on properties and areas that will remain strong in a difficult market, such as those that have good transport connections and always prove attractive to the average buyer.
If buyers looking for a new property can readily accept that their asset may dip in value, and it's not the time for quick capital gains, then this period offers many opportunities to snatch up a potential bargain home.
Auctions
Although during the economic boom period auction houses are stuffed with buyers bidding on lots that fetch over the odds sale and reserve prices, the tide turns once the market economy starts to fail. The number of lots sold drops and the auctioneers start only accepting sensible guide prices. The sellers' market becomes a buyers' market.
Many property hunters believe the auction is the spot for a bargain during a property slump but it is still important to play by some self-imposed rules. For instance, research the lots carefully beforehand and then set a maximum limit on your bidding. Also avoid getting carried away by being drawn into a bidding battle.
The Property Snake
Another good indication of property market unrest can be seen in the emergence of the www.propertysnake.co.uk. Instead of looking up the property ladder, this website looks downward by listing properties that are significantly reduced in price and how long they've been on the market. The way it helps create a more transparent market and a playing field for bargain hunters has irritated many agents who have shown their distaste by forcing the site to remove links to their properties.
Negotiating with Sellers and Agents
Another option is to consult with estate agents directly. Their philosophy may be in getting the best price possible for a property but they are also motivated by sales, and in a soft market – where there are more sellers than buyers – they often can't afford to be too choosy and may sometimes be willing to negotiate in order to shift certain properties from their books.
Buyers that are looking for a bargain would be advised to keep watch on the local market to spot properties that are struggling to attract a buyer. The aforementioned Property Snake website might be able to offer a few potentials to plunder.
Usually experts recommend that buyers put in a minimum offer of 90% of the sale price so as not to insult sellers but in a soft market such rules are not applicable and there is no harm in going lower than this, particularly if the property is in need of improvement.
Keeping an Ear to the Ground
Maintaining good relations with estate agents is also a good way to keep abreast of those properties that just have to be sold whether the housing market is soaring or in a slump. It may be taking advantage of someone else's misfortune but houses that are sold because of death, divorce or debt provide a source of choice bargain properties, particularly in a struggling market. Home repossessions were an excellent source of bargains in the housing crash of the early 1990s, and will likely be again in the late noughties slump.
Second homes and holiday bolt holes also have a tendency to pop up in the agent's window during an economic downturn. For those with the money this might provide a rare opportunity to acquire a choice seaside property.
You might also like...