Basic Security Measures for Your Home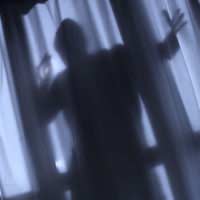 It might be tempting to relieve all fears by installing the latest expensive alarm system but usually it is completely unnecessary - most homes just need the deployment of some basic, sensible security measures.
Basic Precautions
Firstly, before even thinking about how secure their property is, householders have to adopt the routine of making sure that all windows and doors are securely locked when they go out and when they go to bed.
For many this is patently obvious, but remarkably 1 in 5 burglaries don't involve any force, it is just intruders taking advantage of lax security, such as an open door or window. Ultimately it doesn't matter how good the locks are, if they're not put to use then they're worthless.
Doors
If house access doors are not secure then neither is the home behind them. Two thirds of burglars enter a property through a door.
A secure door is one fitted with a chain or bar and, if there is no other means of checking who is on the other side, a door viewer. If it has a glass panel then it should be made out of laminated glass otherwise it is very vulnerable. The door and the frame should be strong and in decent condition.
All outside access doors should also be treated to a good locking system, such as an automatic deadlock or a mortise deadlock .
Windows
One third of burglars enter a property through a window. It is therefore vital that any opening window larger than a human head is fitted with a good quality lock. Ideally the lock should be visible from the outside so that burglars know they dealing with a security conscious customer before attempting a break-in. The lock keys should be kept out of sight in a safe place.
If the windows are in need of replacement then it is a good opportunity to install new ones that have been certified British Standard BS7950 'Windows of Enhanced Security'.
Through a Burglar's Eyes
A good way of judging the security of a property is to try looking at it as if through the eyes of a burglar.
If you were attempting a break-in, where would be the best place? Is there a rotten window at the back that wouldn't put up any resistance if it is forced? Is there a side door that someone could jammy open without being seen?
This is a good method of assessing what a property's vulnerable spots are. Once the weak points have been determined then efforts can be made to eliminate them. If a house has already been broken into then a burglar has beaten them to it. The burglar's entry point should be attended to, because otherwise they will return to exploit it further.
The Secret Access Point
Many houses maintain a good standard of security but are undermined by a 'secret access point', which only the householder believes they are aware of.
If you had forgotten your keys would it still be possible to enter the house via other means? Is there a window with a dodgy lock that opens with a firm push? Or is it possible to shimmy up a drainpipe to access an unlocked back bedroom window? And of course there's always the oldest trick in the book, the hidden key for when someone gets locked out.
If you can get into a house without your door key then it is wise to presume that a burglar can too.
You might also like...